Covalence provides investors and asset managers with ESG ratings, thematic investment solutions and ESG news monitoring services.
Covalence rating approach combines ESG data reported publicly by companies (disclosure) with narrative content reflecting the views of stakeholders (reputation). The approach is dynamic with rating scores going up and down all year long depending on the news flow. It favours companies with limited controversies (lower risk) and those actively communicating on their sustainability policies and practices (suggesting a proactive approach to ESG matters).
The data is classified according to 50 criteria inspired by the Global Reporting Initiative and according to whether they have a positive or negative orientation.
Covalence ratings are delivered through our ESG Snapshots. In these monthly-updated briefs, you will find:
Ranking results across sectors and within sectors
ESG ratings and their evolution overtime
Performance across the seven dimensions
Mention of criteria that have been the most active over the last months
Covalence rating system is well suited for developing thematic sustainable investment products because of its high degree of granularity.  ESG data can be broken down by topics, regions and countries for example.
According to an investor's preferences, the data and ratings can be translated into Sustainable Development Goals (SDGs) such as health, education, gender, energy, peace, water, etc. For instance, for the PeaceNexus foundation Covalence developed the methodology applied in the Peace Investment Fund.
We also develop ESG indices for investment and awareness raising/education purposes based on economic, geographical and thematic selection criteria.
We offer ESG news monitoring to finance professionals allowing them to keep track of recent developments that could affect the performance of their investment portfolio – positive (impact stories) and negative (controversies).
Data is classified according to 50 ESG criteria inspired by the Global Reporting Initiative, but can be recoded and translated into other metrics such as the Sustainable Development Goals or the Peacebuilding Business Criteria.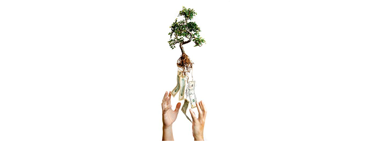 "Comment investir dans des valeurs suisses respectant les préceptes du développement durable tout en gagnant de l'argent? La société genevoise Vandaalen & Cie s'est associée à Covalence pour proposer un produit très réactif." Source: Bilan.
"PeaceNexus commissioned an ambitious methodology to benchmark company contributions to peacebuilding. Together with Covalence SA, the Peacebuilding Business Criteria (PBBC) and mainstream ESG factors were used to assess 300 companies with the largest economic impact in fragile states." Source: PeaceNexus.
Les Objectifs de développement durables sont une chance pour les entreprises suisses
Les Objectifs de développement durable (ODD) constituent un ambitieux plan d'action pour la communauté internationale. Une nouveauté par rapport aux précédents Objectifs du Millénaire est l'importance accordée au rôle du secteur privé. Source: Covalence / Le Temps.