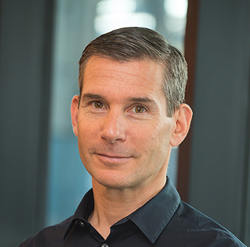 Vincent Ossipow, Ph.D., CFA, is a non-executive financial advisor for Covalence since 2005. He joined Omega Funds as a Venture partner in 2014. Previously, Vincent worked with Sectoral Asset Management, a healthcare institutional investor, as a Partner for private investments.
From 2000 to 2006 he was a research fellow at the University of Geneva in molecular biology. He also worked at Pictet Bank as a research analyst for biotechnology equities and as a co-manager of the Pictet Biotech Fund, a USD 2bn listed investment vehicle.
Vincent trained as a postdoctoral fellow (Hoffman-La-Roche and Human Frontier Science Program fellow) in Geneva and at the National Cancer Institute NCI in Bethesda, Maryland, and completed a Certificate in International Finance and Global Markets at the Georgetown University School of Business in Washington, D.C. and a Master's Degree in computational sciences, a Master's Degree in molecular biology, and a Ph.D. in molecular biology, all from the University of Geneva.