Decoding the Sustainability Opportunity in BFSI: Deep-dive into the Environmental, Social, and Governance (ESG) Data & Analytics and Technology Provider Landscape
Covalence is proud to be featured in this Everst Group Report: Decoding the Sustainability Opportunity in BFSI: Deep-dive into the Environmental, Social, and Governance (ESG) Data & Analytics and Technology Provider Landscape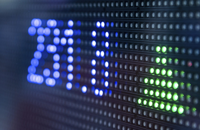 "Banking, Financial Services, and Insurance (BFSI) firms are under increasing pressure to operate sustainably and be mindful of their economic, social, and environmental impact. Regulatory push, changing demographics, risk mitigation, and surge in brand equity have driven BFSI firms' focus on sustainability, which has further been accelerated by COVID-19, emphasizing the importance of sustainable investments during uncertain times.
In fact, sustainability has become a board-level agenda and is likely to drive the next-best action for every strategic decision-making – business, people, process, experience, operations, products, and channels. As BFSI firms work toward becoming future-ready, purpose-driven organizations, it will be vital to measure the impact of sustainable efforts, with focus on Environmental, Social, and Governance (ESG) metrics.
To cater to the increasing need, the ESG provider ecosystem is expanding at an exponential rate, with ESG Data and Analytics (D&A) providers helping to bridge the data gap, the biggest roadblock to sustainability-led transformation.
In this research, we examine the ESG D&A provider landscape by studying the offerings, data coverage, and technology maturity of 18 ESG D&A providers and highlight the potential of ecosystem partnerships for BFSI firms. The D&A providers include large firms that have historically provided financial research (market), small to mid-sized firms offering ESG-related data and services as their core offering (exclusives), and niche firms supporting one or more aspects of the ESG spectrum (specialists)."
Source: Everest Group